Poison debuff dealt 8k damage in one turn.
I had a weird battle just now. I was fighting Furnace/bauble pvp team. After resurrecting Koros, he attacked Furnace and contracted the poison debuff. At the end of the turn, the debuff dealt 8k+ damage (at or near max health for koros).
In addition, prior to Koros dying the first time, he was electrified after triggering the lightning debuff from enemy bauble's Positve Charge. Bauble then used unstable bomb on Koros (which applies multiple status effects) which triggered the lightning bebuff 4 times, dealing 8k+ damage to my Emily. Two things with this. First, the damage from from each lightning charge seems very high here, even with the bonus to armored heroes. Second, is unstable bomb supposed to proc lightning damage up to four times? The description says that it applies up to 3 random status effects, plus ranged damage. Is lightning damage supposed to be triggered by the application of any status effect? That would explain why it was triggered 4 times, but that's not how I understand lightning to work. I thought it was triggered by damage alone.
Edit: Here's a replay: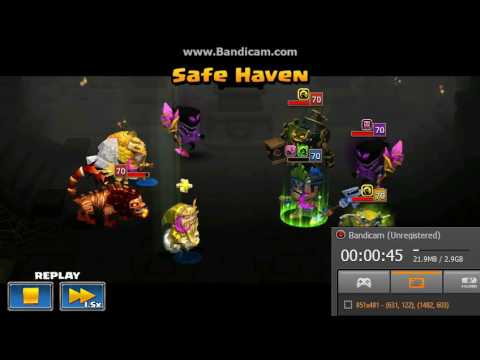 Post edited by NateDoge on