He's back and needs to escape his dwarven armory. Yep the furnace is back in town. This legendary Construct is one of the most rare heroes in the game as well as one of the more powerful ones. He plays uniquely and has a lot of strong points. It's only fitting he circulates every once in a while and today is one of those days. Prepare yourselves for dwarves and the furnace with tokens for everyone (Except Dhaegon. Beat campaign to get dhaegon.)
Of course you'll need to be appropriate levels for each of these but assuming you are at a low level you aren't going to focus much on the event anyway. For now I'd recommend getting Squinch and burning everything. Try and burn 3000 enemies and get those furnace tokens to start off with. This isn't a hard task at all and I'm just finishing it while doing daily farming. Other useful heroes for this quest include nitpick, Mangle Jaw, Ignus the
mad and to a lesser extent Piginus, Torchy, Julius, Lady Nim, and Lupina.
Well without further ado let's begin…
Furnace escapes (Easy):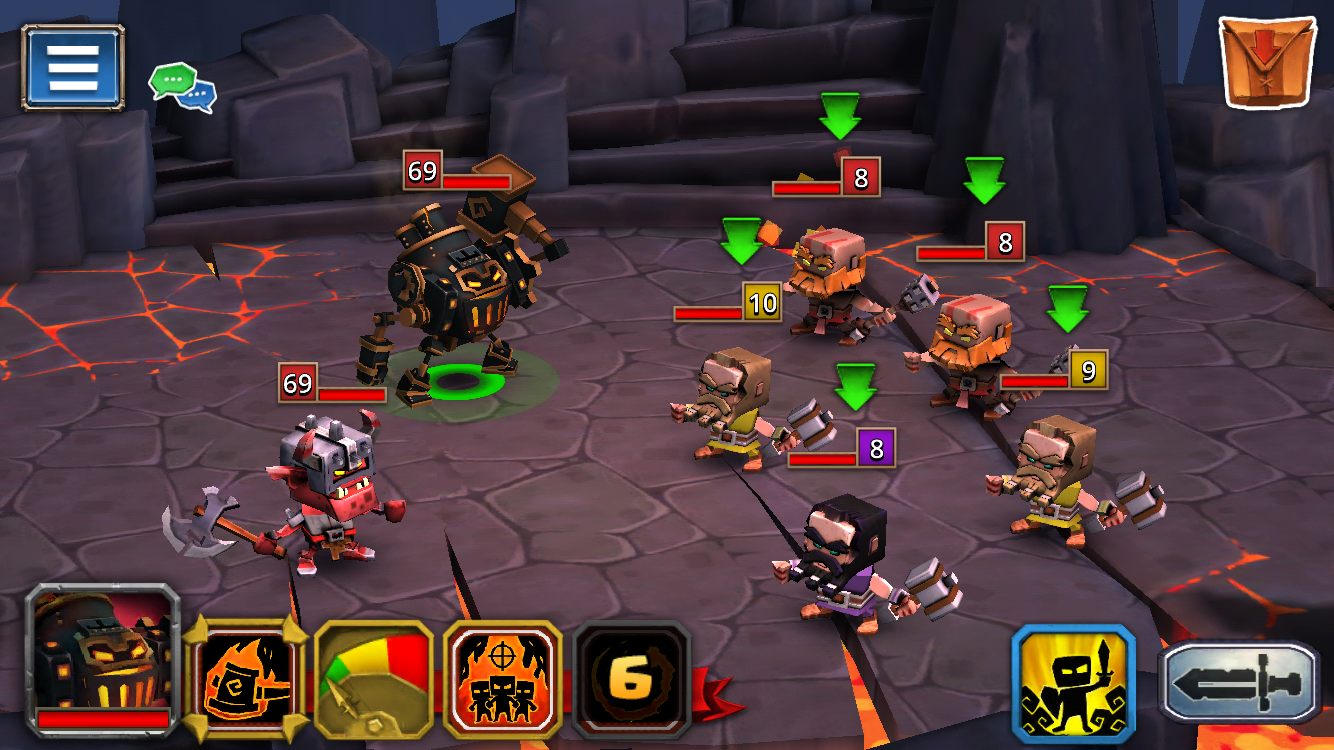 The first dungeon you will encounter can only be completed five times and drops Rogar tokens. You all know Rogar and many end game players will say he's a helpful and easily farmable addition to any team. So if you can access this level I see no reason not to complete it all five times. If you're worried however throw Archangel Emily in alongside the furnace. Also remember that most dwarf mooks in the level are warriors so bringing Squinch may prove to be a safe and secure investment. Watch out of the boss though. Any Therand Clones are bad news with their abilities and should be taken out ASAP. However the furnace is powerful so no worries.
Enemies:
Sun Dwarf: Their ability allows multiple hits on the same target, He's weak to lightning, Never misses, and takes less damage from physical attacks. Counter with Therand, Jabber, Overlord Executum, or Squinch.
Cavern Dwarf: Skull cracker hits the same for multiple times and can leave a mark, He takes less damage from physical attacks and never misses.. Counter with Therand, Jabber, or Squinch.
Rubyfist healer: Casts buffs for fire, This guy starts with bonus energy, Never misses, and hunts fire heroes. Watch him like a hawk due to that last one. Counter with Sir William.
Junior Pyrotech: Boosted damage against burning targets, never misses, and if he gets unknown chemicals off well. GAME OVER MAN! GAME OVER! However he can be countered and I recommend Sir William due to his fire hunter trait and smack down ability.
Crazy Kettle (Medium)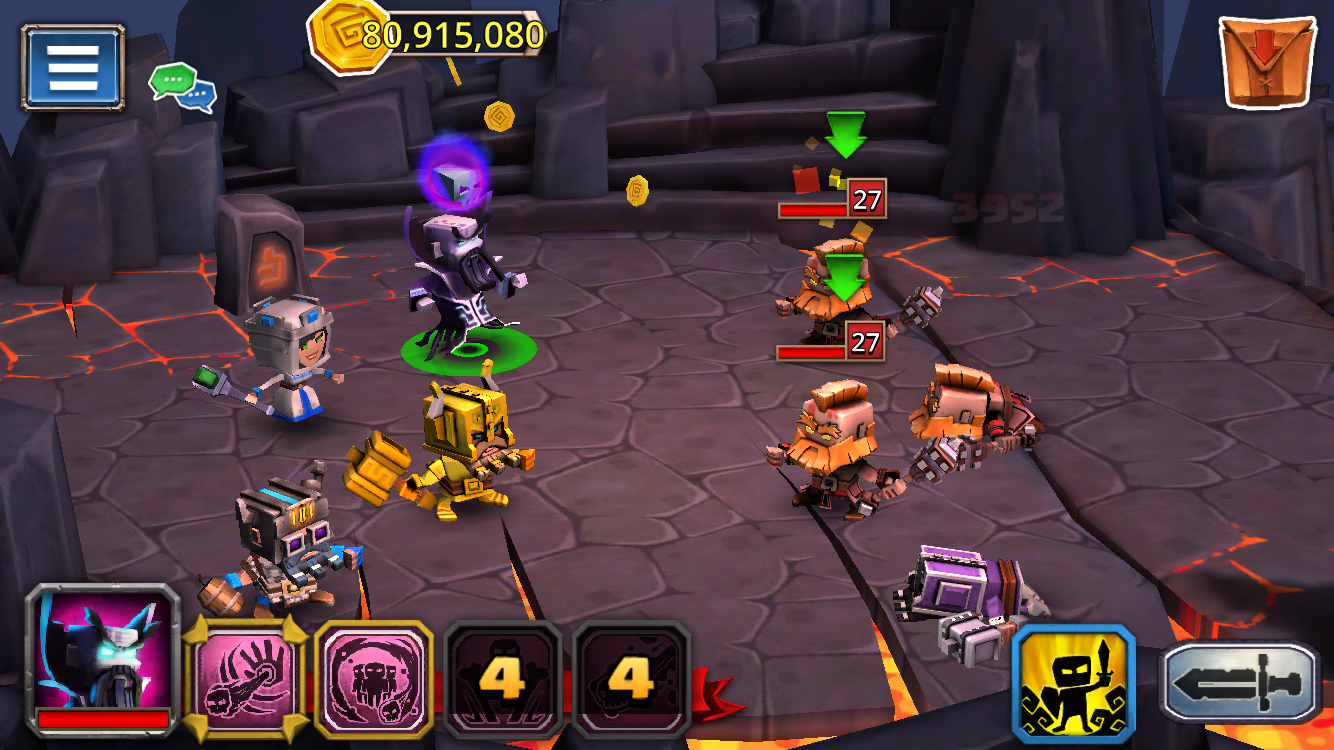 So the Furnace is not your friend now but your foe. Watch out for his rather dangerous passive abilities and burning attacks that can leave a mark. This dungeon drops Therand Fiddlestrom tokens. Therand is considered by many to be one of the best heroes in the game due to status as a casters, debuff moves, and armour hunting traits. I highly recommend farming for his tokens if you don't have him yet. This dungeon also contains minibosses Dagrund and Therand. Soo refrain from relying on armour too much and if you are bringing armour I recommend Yasmin bloom as a healer. Just in case.
Enemies:
Sun Warrior: Skull cracker hits a few times but isn't too worrisome unless in large numbers. They take boosted damage from lightning, less from physical attacks, and never miss. Counter with Overlord Executum, Squinch, Therand, Electricity, or Jabber
Cavern Dwarf Warrior: Skull cracker hits twice. They don't appear to have any other abilities, They never miss and take less damage from melee attacks, Counter with Squinch, Jabber, or Therand.
Rubyfist guide: Blazing rune will make an ally immune to burn and give them the ability to burn anyone who touches them. They never miss, hunt fire and start with bonus energy. Counter with Sir William.
Pyrotech Engineer: Unknown Chemicals is murder. These guys are pyros, burn on contact, never miss, and hunt armour. Counter with Sir William.
Minibosses:
Dagrund Blacksmoke: This dwarf healer will infuse himself or an ally with 3 energy, smack massive damage onto you, and then heal himself or an ally buffing himself in the process/ His traits allow him to heal every time he hits you, buff casters, and never miss. Counter with Jabber clenchjaw.
Therand Fiddlestrom: Watch out for this dwarf. His Thermal Detonator, his helmet missiles, and his cheers mate all hit hard. He ignores armour meaning that he'll just shred heroes like Overlord Executum, Squinch, and Sir William, He's mythical so tanks and slow heroes take boosted damage from him, he takes less damage from an armoured hero, never misses and deals boosted damage to armoured enemies. Counter with Zurk or Jabber.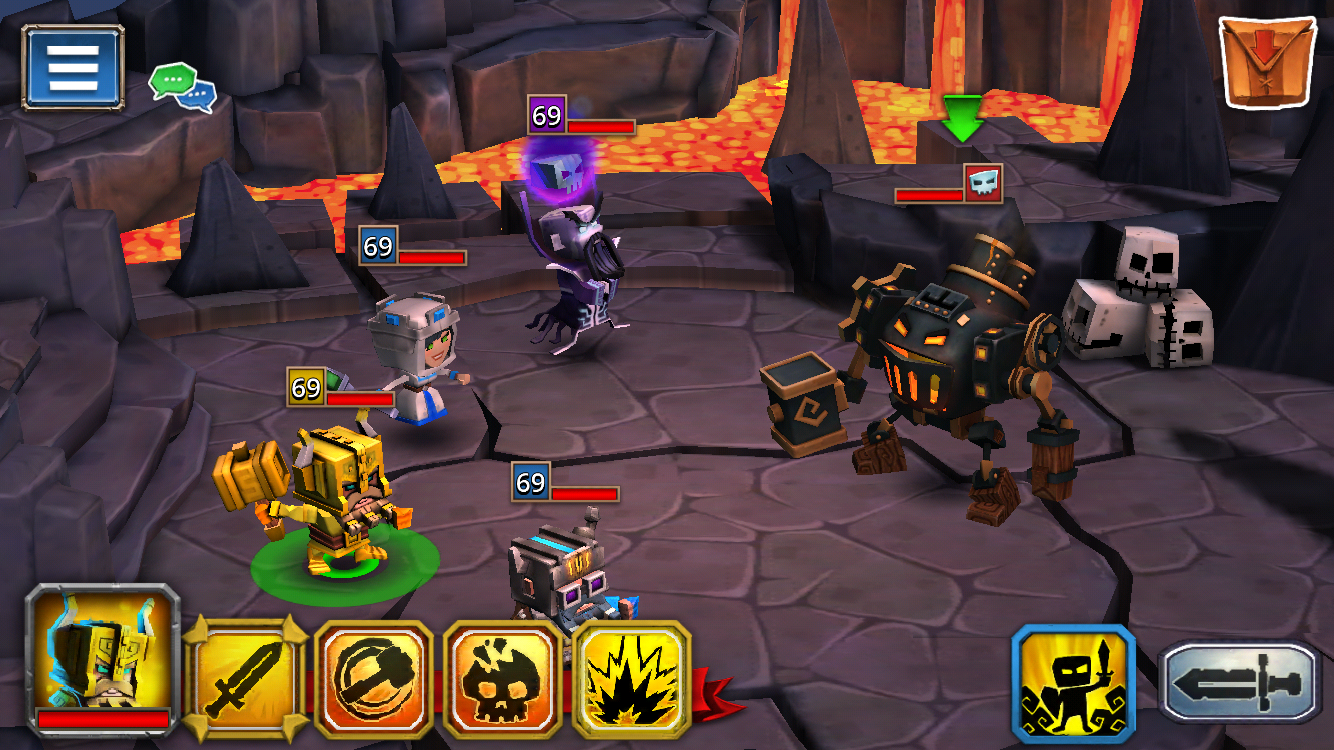 The Furnace: He burns, he resets energy, and has a wicked taunt. His first ability is always charged and he should never be underestimated. He gains pressure from fire attacks and crits but loses it to Water, He's a construct so he cannot be debuffed, and is armoured. Counter with Any caster, Lady Nim, Therand Fiddlestrom, or Sir William.
Wants Control over a Legion of Spiders
In game Level: 70
Shared hero: Archangel Emily (Lvl 70), Epic level 12
Lord of the Fries of The Potato Army
Random Mook in Tater Squad
Nameless Grunt in Tater Tots
I'm on
Twitter
regularly