Hero Spotlight: Lily Blossom
Background:
Lily knew the forest was in danger. Dwarves with their woodcutters, raiding parties of goblins, legends even tell of a wildfire spontaneously combusting after any use of magic. Lily Blossom walked through the edges of the forest, towards new would-be raiders. An old oak tree lent her a branch, and birds adorned her hair with a crown of twigs. From both crown and branch, flowers bloomed. The grass around her grew wildly, vines and trees turning toward her and growing rapidly. With renewed magic in the world, she was ready to defend the forest. Her forest.
Most Hated Hero:
Nitpick – His wanton disregard for destruction has greatly endangered her forest, and Lily can't allow him to get away with it.
Element:
NATURE: +30% bonus against WATER enemies, -25% vs FIRE enemies
Tags:
Caster Plant
Traits:
PLANT GROWTH: Plants grow, increasing Max HP and ATK at the end of each round. (Stacks up to 8 times. When a hero with Plant Growth moves from one room to another in a Campaign dungeon, they uproot themselves, setting their stacks back to 1 in the new room. Stacks are set to 0 on death.)
MYSTICAL: Boosted damage vs Tanks and Slow targets.
Abilities and Ascensions:
SAPPING VINES: Ranged Nature attack that absorbs health for allies, reduces enemy healing, and Grows allied Plants for 3 turns.
Next Ascension:
Required Evos:
Light Evo: 12
Water Evo Monarch: 15
Nature Evo: 45
Subterranean Evo: 2
New Traits!
MAGICAL: Takes less damage from non-Physical attacks.
MYSTICAL II: Boosted damage vs Tanks and Slow targets.
PLEASANT SCENT: Small chance to lower attacker's ATK when hit.
New Ability!
POLLEN CLOUD: Ranged Nature attack on all enemies that grants Evasion and buffs DEF for all allies. Grows allied Plants.
Next Ascension:
Required Evos:
Light Evo: 40
Nature Evo Monarch: 35
Earth Sisters Evo: 8
Valkyrie Evo: 4
New Trait!
OXIDIZED SAP: Nature allies deal extra damage to armored and construct enemies.
MYSTICAL III: Boosted damage vs Tanks and Slow targets.
New Ability!
ONE WITH NATURE: Allies gain Damage Reflection and Lifesteal on all attacks for 3 turns. Grows allied Plants, Nature allies become Plants until end of dungeon. (Note: Growth is applied to Plants BEFORE other Nature allies become Plants)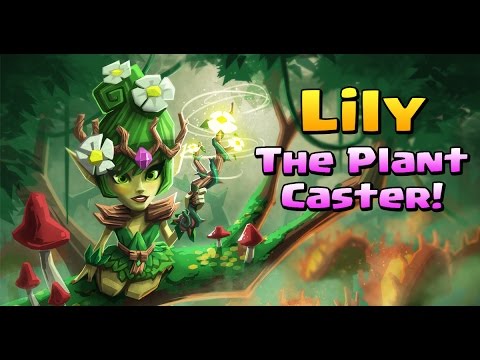 Joel | Community Manager | Boss Fight Entertainment
www.bossfightentertainment.com
Tagged: