Ranking Every Attack and Ability in the Game
Hi All,
I have been working on a way to compare every single attack in the game and have devised a spreadsheet to aid in that process. You can review the video to get an overview of how it works.
I have a locked copy and an editable copy for community contributions (hopefully it does not get destroyed too badly!)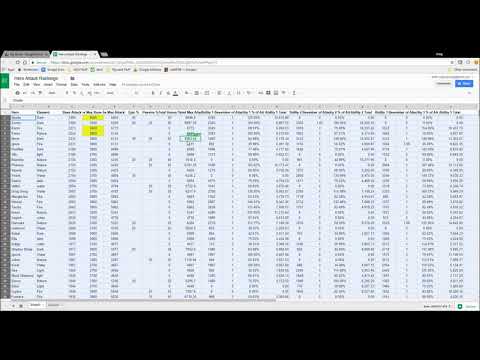 Editable Doc
https://docs.google.com/spreadsheets/d/12mjp8N0tu_tc236DdKlOciHCjyKwpNh3YDaCgKkYcRs/edit?usp=sharing
Locked Doc (comments allowed)
https://docs.google.com/spreadsheets/d/1D8-3JyaXFz9y3shVUXb4uKEBXFAXGAll9VVBHnYckS8/edit?usp=sharing
www.youtube.com/DarthCraig
www.twitter.com/Darth_Craig

Are all plugs shameless?